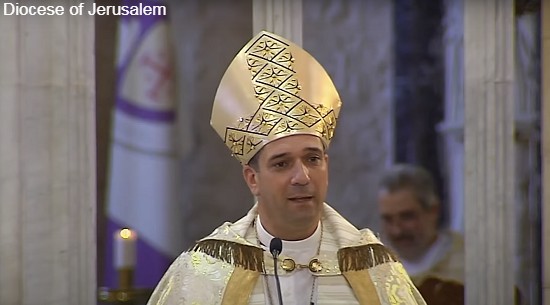 A joyous day of celebration took place at St George's Cathedral Jerusalem on Saturday (14th June) to mark the Right Reverend Dean Hosam Naoum's consecration as Coadjutor Bishop of Jerusalem.  Bishop Hosam will become the Anglican Archbishop in Jerusalem following the retirement of Archbishop Suheil Dawani next year.
Even though there were restrictions on the size of the congregation owing to the pandemic, there was still an atmosphere of great excitement and joy as the ceremony took place. Fortunately a brilliantly filmed live-stream of the event via YouTube meant that those with an internet connection could see the proceedings.  (You can view it here)  We saw inside the chapel of St George's Cathedral and witnessed along with the assembled congregation a holy procession of the Crucifer followed by Cathedral vestry members, visiting Clergy and those Clergy who would be instrumental in the consecration ceremony.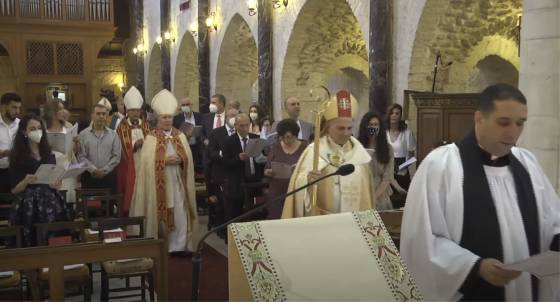 After Archbishop Suheil read the sermon, singing took place during the presentation of the Bishop-Elect.  During the Sermon Archbishop Suheil asked Bishop Hosam to increase in efforts, working hard at all levels: ecumenically, institutionally, and in relationships with sister churches and partners, both locally and internationally.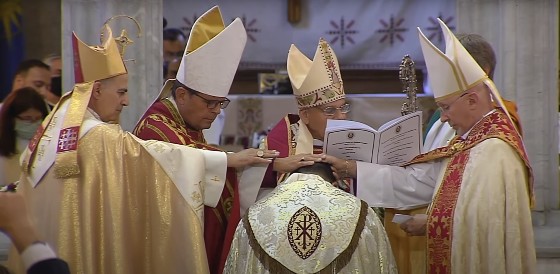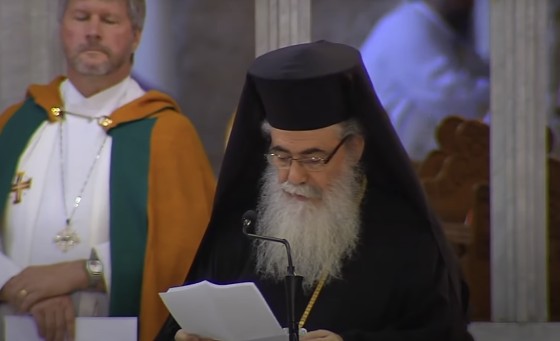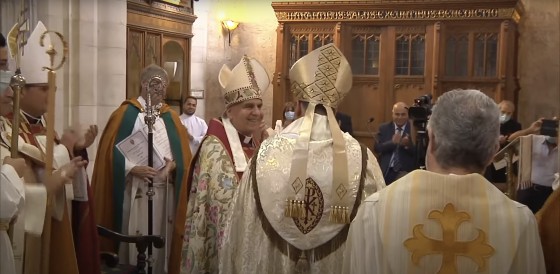 Bishop Hosam Naoum was elected as new Coadjutor Bishop on 30 January.