Toddler Tonsillitis Al Ahli Hospital Appeal Winter 2015/16
Help us raise £5,000 this winter to treat 40 of the most needy children with chronic tonsillitis currently on the waiting list at the Al Ahli Hospital in Gaza.
A year on from our major appeal to help keep Al Ahli Arab Hospital in Gaza operational, the Director General of the hospital sends us this appeal for specific funding for young children unable to get the Tonsillitis surgery they urgently need.
Early intervention is vital to avoid more serious symptoms or even death.
DONATE NOW to help this life-saving work begin as soon as possible.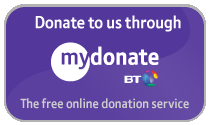 ... and if you can, please also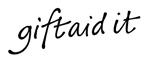 See below for alternative ways to donate.
Background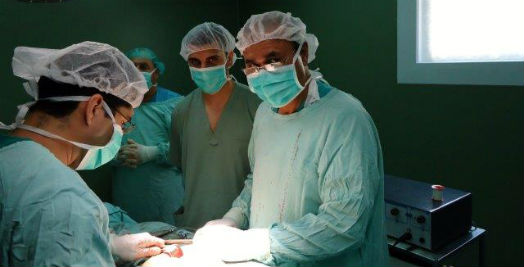 50% of the population of Gaza are under 18, and roughly 40% of those in the Gaza strip are in poverty. The Al Ahli Arab Hospital is desperately short of resources, staff and funding. Pressure is increased due to the lack of facilities at the main local government hospitals where services have deteriorated.
Why focus on Toddler Tonsillitis?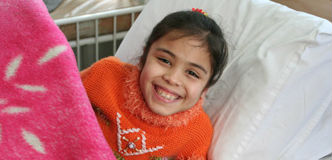 Help Al Ahli turn children's lives around with timely intervention.
Early intervention is so important: your donation can help a youngster with tonsillitis avoid totally unnecessary complications, even death.
In just three months (Jan to March 2015) 28,247 patients were reported with Upper Respiratory Tract infections, and children are waiting on average three years for treatment of tonsillitis. Since the adenoids and tonsils develop significantly during the first four years of life, leaving tonsillitis untreated for this long can result in serious and pathological symptoms and death.
Targeting help where it's most needed
By targeting those children most in need and least able to access the surgical help they need, we can save the lives of 40 vulnerable young children and give them a chance in life.
The Director General will select children from the poorest and most marginalized areas using the following criteria:
Children who are suffering from severe and recurrent upper airway obstruction with apnea (tonsillitis)

Complicated cases with chronic tonsillitis

Aged 2 to 3 years of age

From families with no health coverage or funding

Children who have been on the waiting list already for more than 12 months

Children internally displaced as a result of recent and current conflicts
Can you help us raise £5,000 to help 40 vulnerable toddlers?
Surgical intervention to treat chronic tonsillitis costs an average of just £120 per child. That means every £1,000 raised will provide life-saving surgery for at least 8 children.
Just £120! that's less than the average British household will spend on festive food and drink this Christmas!
(according to YouGov research)
All donations, large or small, will be forwarded to the Hospital in a timely and cost-efficient manner.
---
How to Contribute
We recommend online giving via BT MyDonate as it's so simple and fees are low (just 15p for debit card payments). They also offer an easy Gift Aid option at the time of donating.
For those who prefer, donations can be sent by cheque or made by bank transfer. If you are a UK Tax Payer please consider completing a Gift Aid declaration to enable JMECA to claim a Gift Aid tax rebate on your behalf which increases your gift by 25%. That's £25 back from the government for every £100 donation and will pay for 1 child to receive surgery! Email us if you have questions.
Ensure you mark your gift "Toddler Tonsillitis Appeal"
On line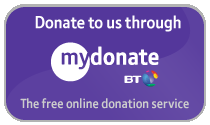 or            

.
Cheque or Charity voucher 
Cheques/vouchers payable to The Jerusalem and the Middle East Church Association. Post to The Secretary, JMECA, 1 Hart House, The Hart, Farnham, Surrey. GU9 7HJ.
Include a Gift Aid declaration (more details below) if you are eligible and not already registered with us.
We can also send you Gift Aid envelopes for taking a collection at your church or event.
Bank Transfer 
Please email the Secretary or call +44 1252 726994 for our bank details
---
GIFT AID your donation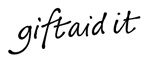 Click the logo to read the UK Government's Gift Aid advice page.
Are you a tax payer? Then you may be able to increase the value of your gift with Gift Aid.
Gift Aid increases the value of donations to UK charities by allowing them to reclaim basic rate tax on your gift. 
Are you eligible?
You must pay an annual amount of income tax and/or capital gains tax at least equal to the tax that all charities and Community Amateur Sports Clubs (CASC) reclaims on your donations in the tax year (currently £2.50 for each £10 you give). VAT and Council Tax do not qualify.

If you pay tax at the higher rate you can claim further tax relief on your Self-Assessment tax return or ask HMRC to adjust your tax code.

You can cancel your declaration at any time by notifying us – if, for example, your circumstances change and you no longer pay sufficient tax on your income and capital gains equal.  Your declaration will then not apply to donations you make on or after the date you specify for cancellation.
CLICK HERE to complete a JMECA Gift Aid declaration.
---
Download the full Funding Request paper from the hospital
Read about Al Ahli Hospital on the Jerusalem Diocese Website
October 2015