Emergency Appeal for Syrian Refugees in Amman
PROJECT OVERVIEW:
Nearly 2.5 million Syrians have fled to Jordan and other neighbouring countries since the conflict flared a few years ago. The refugees are mostly women and children.
Whilst international organizations are working hard to provide food and shelter for the refugees arriving in the refugee camps, there is a great need to provide support to the more significant number (350,000) who are living in the community having been taken in by Jordanian families and churches.

The Diocese of Jerusalem is an active partner in the Jordanian community and through its churches and parishes and is working closely with the other partners in Jordan to provide support to the Syrian Refugees. In order to provide this humanitarian assistance, the Diocese is asking donors and partners to make financial donations.
In particular, we are looking to raise at least £3,250 on behalf of the Diocese which will support 40 families in Ashrafieh, Amman (the location of St Paul's church) by providing gasoline heaters and food parcels for two consecutive months.  Please help us to meet our fundraising target of £5000.00 for this appeal.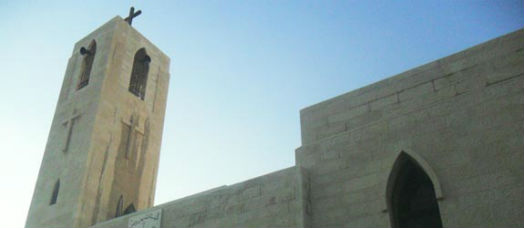 ---
3 simple ways you can send a donation to JMECA:
1. On line - via MyDonate or Paypal (Please specify Syrian Refugees Appeal)

2. Cheque or Charity voucher - payable to The Jerusalem and the Middle East Church Association. Post to the Secretary, JMECA, 1 Hart House, The Hart, Farnham, Surrey. GU9 7HJ. Please specify Syrian Refugees Appeal in your covering letter
3. Bank Transfer - please email the Secretary or call +44 1252 726994 for our bank details