Displaced Christians in Iraq - Winter 2015/16 Appeal
Displaced Iraqi Christians need our help to rebuild their lives
JMECA aims to raise £5,000 to provide the necessities of life for 25 families to re-establish themselves in society and become self-sufficient once again.
The Venerable Canon Bill Schwartz, OBE, Archdeacon of Cyprus and the Gulf, visited Baghdad in October and sent us this urgent appeal directly from the refugee camp: 

Extract from email sent to JMECA from Archdeacon Bill on arrival in Baghdad after consultation with Fr Faiz Jerges of St. George's Church. 
---
The Jerusalem and the Middle East Church Association will relay your donation to those ministering relief to the internally displaced population via Fr Faiz Matati (Jerges) who serves at the Anglican Church, St George's Church, in Baghdad.
Make a donation TODAY by debit or credit card via the JMECA Internally Displaced Christians in Iraq Appeal page on the MyDonate website.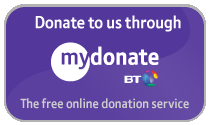 ... and if you can, please also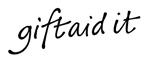 See below for alternative ways to donate.
---
Background
During the past 18 months over 125,000 Christians have been forced to flee their homes either because of the destruction of their home town or because of religious persecution.
It is estimated that over 90% of all Iraqi Christians are now displaced.
Where is their Hope?
Iraqi church leaders are NOT recommending that their people leave Iraq and are working hard to give displaced Iraqi Christians hope in the future of their own country and many Iraqi Muslim leaders have expressed encouragement their hope that the Christian communities will continue to be a part of Iraqi history, culture and future.
The people's hope is to rebuild their lives in Iraq. Whilst food, clothing and medicine are available in the local economy in Baghdad, the displaced people have no employment and therefore no funds to purchase these vital life-sustaining supplies.
Christians do not feel safe - even in the camps!
Displaced Christians now in Baghdad, forced out of the main camps or just afraid to go there, have been living in a half-built shopping mall, in halls, churches and abandoned buildings; many end up sleeping on the streets. 
As articulated by the Archbishop of Canterbury in a speech in the House of Lords:
[Many] Christians have been "forced to flee" the camps, out of fear of "intimidation and radicalisation" from rogue Islamist groups.

A new camp has very recently been constructed to help these people, with funding from the local inter-church group, consisting of 140 two-roomed caravans with plumbing for a WC and a kitchen area. But around 630 people are living in this limited accommodation; that's an average of 5 people per caravan.
However, the majority of overseas aid is focussed on those within the official camps which can leave Christian families, who have fled them, excluded and vulnerable.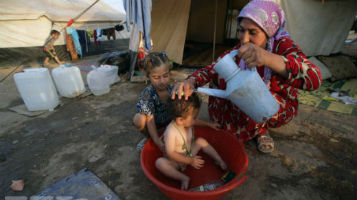 What is needed?
The ongoing humanitarian need is immense but as Archdeacon Bill said in his email
Simply providing funds to house and feed and care for hundreds of thousands is not really sustainable
Families need to rebuild their lives but cannot begin the process of earning money without secure accommodation and a reliable supply of basic resources. Only once their living environment becomes stable is it possible for families to find employment and restart a basic education for their children.
This is the only way to help them pull themselves out of the cycle of need and thus ultimately enable them to start a new life in Iraq.
Safeguarding Your Donation
JMECA is supporting the displaced Christians in Iraq via St George's Church, Baghdad, where an established channel of aid distribution is already in place in and around Baghdad and Erbil. Fr Faiz, the parish priest, is working alongside other local church leaders from the Chaldean, Syrian, Armenian and other churches in the region.
It is important that money going to these desperate families is managed through the local church and trained support workers who are best placed to assess the situation and to ensure the money is spent on appropriate long-term solutions.
The aim now is to reach out to Christian families who can be helped back on the road towards self-sufficiency and basic human dignity.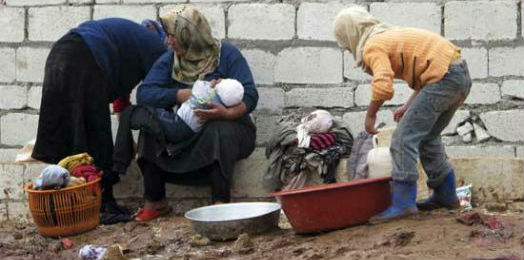 In Summary
The Iraqi Christians urgently need your prayers and financial support. As winter approaches, well managed funding is vital to secure the future of these displaced Iraqi Christians who are living outside of the main NGO- and government-funded camps.
The Jerusalem and the Middle East Church Association will relay your donations to those ministering relief to the displaced Christians via Fr Faiz Matati (Jerges) who serves at the Anglican Church, St George's, in Baghdad.
---
How to Contribute
We recommend online giving via BT MyDonate as it's so simple and fees are low (just 15p for debit card payments). They also offer an easy Gift Aid option at the time of donating.
On line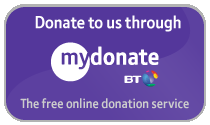 or            

Cheque or Charity voucher 
Cheques/vouchers payable to The Jerusalem and the Middle East Church Association. Post to The Secretary, JMECA, 1 Hart House, The Hart, Farnham, Surrey GU9 7HJ.
Ensure you mark your gift "Internally Displaced Christians in Iraq Appeal"
Include a Gift Aid declaration (more details below) if you are eligible and not already registered with us.
We can also send you Gift Aid envelopes if you are taking a collection at your church or event.
Bank Transfer 
Please email the Secretary or call +44 1252 726994 for our bank details
---
GIFT AID your donation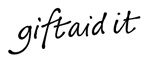 Are you a tax payer? Then you may be able to increase the value of your gift with Gift Aid.
Click the logo to read the UK Government's Gift Aid advice page.
Gift Aid increases the value of donations to UK charities by allowing them to reclaim basic rate tax (25%) on your gift. 
CLICK HERE to complete a JMECA Gift Aid declaration.
---
CASE STUDY
A Major Step Towards Independence for 60 Families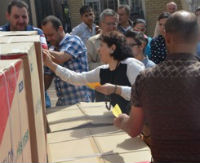 A donation was given by Epiphany Church, Doha to support internally displaced Christians in Iraq, specifically those who had fled from the Nineveh plain. 
The church identified 60 displaced families who had recently found accommodation but lacked the necessary equipment for everyday life. The parish purchased a selection of electrical equipment including fridges, water coolers, air coolers, fans, washing machines and cookers, and was able to offer one or two items to each family according to their need. 
The distribution was managed by St George's Church in Baghdad.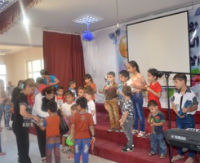 The parish invited the families to join together at St George's Church hall for a day of fellowship including spiritual and fun activities and a shared lunch.
Having been fed spiritually and physically they returned home better resourced to feed and clothe themselves, better placed to rebuild their lives and leave the cycle of aid dependency.
October 2015