Welby Calls on Israeli Government to Protect Holy Sites
Just days after Pilgrims faced closed doors at the Church of the Holy Sepulchre, a call has been made by Archbishop Justin Welby and Cardinal Vincent Nichols to Protect Jerusalem Holy Sites.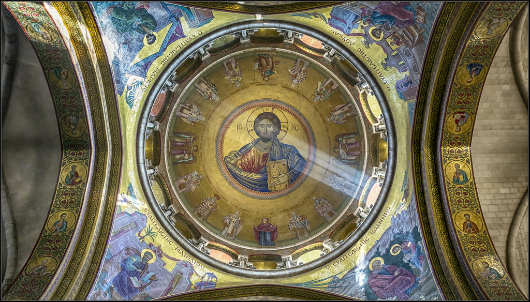 Church of Holy Sepulchre was closed for 3 days in Tax Protest
In a joint letter to the UK Israeli ambassador Mark Regev, the two faith leaders expressed their deep concern at the discriminatory taxation of churches in Jerusalem. They stated:
"These violations of historic agreements risk undermining prospects for peaceful coexistence between communities, at a time of already heightened tensions."