Special Guest for a A Special Day
Her Excellency Sheikha Lubna bint Khalid bin Sultan Al Qasimi, UAE Minister of State for Tolerance was a special guest at an Ordination service in Dubai on September 23rd. She was joined by the British Consul General to Dubai, Mr Paul Fox to celebrate the occasion.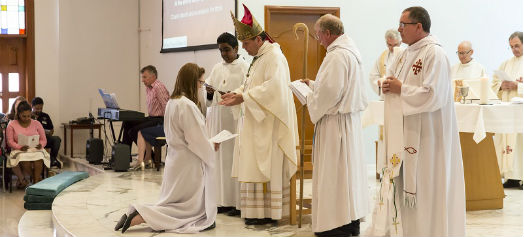 Bishop Michael Lewis ordained as Deacon, Mrs Charlotte (Charlie) Lloyd-Evans, and as Priest, Hin Lai (Harry) Ching. The multi national congregation at Christ Church Jebel Ali reflected the many nationalities served by this unique Diocese of the Anglican Church, and included clergy and family members and friends from Harry's native Hong Kong. Sheika Lubna shared a cake cutting ceremony with the Bishop after the service. Bishop  Michael said that it had been a moving and profound service; a view echoed by many participants.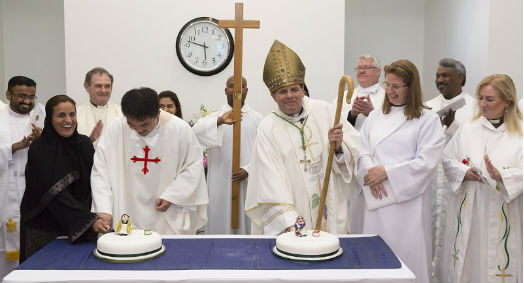 Harry, based at Jebel Ali will continue to serve the Chaplaincy of Dubai, Sharjah, and the Northern Emirates. Charlie will be based at Al Ain and will serve as the Assistant Curate of Abu Dhabi Chaplaincy.