RIP – Mrs Fawzia Ghais Malek
My dear friends,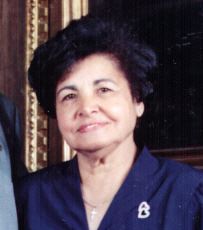 I would like to inform you that Mrs Fawzia Ghais Malek, the wife of the late Bishop Ghais Malek, passed away yesterday evening, 29 August 2017.
She has been a faithful servant of the Lord, a very supportive wife, and a great mother. She will be greatly missed by the whole church here in Egypt. Please pray for the family and her many friends.
The thanksgiving service will be held at All Saints Cathedral, Zamalek, Cairo at 2pm on Friday 1 September.
Yours in Christ
+ Mouneer Egypt