Palm Sunday Celebrations in Iraq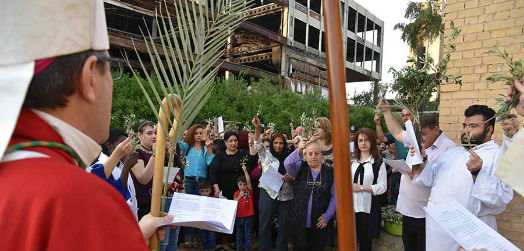 Hundreds processed around and into the church of St George Baghdad on Palm Sunday to start the liturgies of Holy Week. Children and then adults of all ages followed the cross, servers, Fr Faiz, and Bishop Michael, carrying palms and olive-branches as they sang the story of Christ's triumphal entry into Jerusalem.
Inside, the great narrative of the Passion of Our Lord according to St Luke was proclaimed in dramatic form by three readers. Bishop Michael preached on true revolution, and almost everyone received the blessed sacrament of holy communion.