Passing of Lady Ghislaine Morris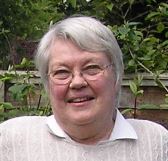 We are sad to announce the passing of Lady Ghislaine Morris, a faithful servant and a Director of the Jerusalem and Middle East Trust between 1991 and 2006. 
Below are Letters of condolences from Bishop Mouneer Anis and Bishop Bill Musk.
---
Letter of Condolences from Bishop Mouneer Anis
Dear Friends,
I am so sorry to hear of the passing away of our very dear friend Ghislaine. She was a remarkable lady who poured herself to serve others. I will never forget that she took me to visit the nearby hospice in Oxford, and I learned that she was involved in transporting patients from their homes to the hospice. She showed her faith in action. I remember every time I had a discussion with her how enriched I felt by her deep thoughts. Nancy and I will miss her so much, but she will continue to live in our hearts and thoughts. I pray that the Lord may give you peace during this time.
May the Lord bless you.
Yours in Christ,
Mouneer
---
Letter of Condolences from Bishop Bill Musk 
Dear friends;
I was saddened to hear the news of the recent death of Lady Ghislaine Morris. Hilary and I first met Ghislaine in Cairo, in the late 1970s, when Sir Willie Morris was British Ambassador to Egypt and we were living there. We have kept in touch over the years. Ghislaine maintained her interest in the church in Egypt, and in the Middle East generally, long after her experience of living there. She was for many years a trustee of both the Jerusalem and Middle East Trust, and the Anglican Church Trustees (Egypt). She was Secretary of the Egypt Diocesan Association 1983-1986, Chair of the EDA 1987-1990, and then Secretary again 1991-2003. I also remember her in more recent years as a supportive friend and colleague of Bishop Kenneth Cragg. Hilary and I loved her generous, genuine interest in others, her warm personality, her positive embrace of possibilities, her supportive organisational skills. We especially send condolences to, and pray for, Peter, David and Stephen and all the family in their loss of Ghislaine.
Rt Rev Dr Bill Musk