Free Dental Health Check in Tripoli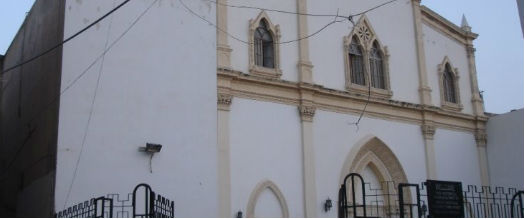 In continuation of welfare of the community by Mariam Medical Mission (MMM), Poly Clinic, Tripoli, a free dental checkup and awareness camp was recently organized on April 20, 2018 at Christ the King Anglican Church, Libya. The objective of the camp was to provide free dental check-ups, general dental health and refer for free treatment for those patients who required longer-term attention.  Our Senior Specialist Dental Surgeon Mrs. Brenda and Para-medical staff carried out a comprehensive dental checkup on our believers and African community living around the old city. The camp started at 12.30 p.m. and ended at 4.30 p.m.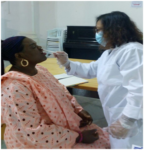 The camp was initiated with dental awareness talk, educating each attendee about common dental ailments, especially stressing on tooth decay and gum diseases and measures to prevent from them.  The participants were highlighted about the eating patterns and food choices which cause tooth decay.  The surgeon Dr. Brenda also highlighted about the possible formation of harmful acid which develops when bacteria (plaque) get in contact with sugar in the mouth which ultimately results in tooth decay.   On completion of the dental checkup each patient was given a Patient Card, a report summary of the diagnosed problem and the recommended dental treatment plan as well. Further treatment of cases that are addressed during the medical camp by referring to our Tripoli Medical Centre for more specialized treatment.
The Priest in Charge of Christ the King thanked the dental surgeon, Para-medical staff Mr. Prems Matthew, Mrs. Khushnood Azhar Mahmoud Khan and the Council members for rendering moral support and selfless service to the under privileged. This free dental checkup and awareness camp is one of the many free Medical Camps organized by the MMM throughout the year.