The Stones will Cry Out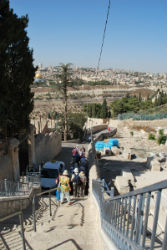 The road to Jerusalem.
Walking the narrow road down the Mount of Olives towards Jerusalem in the 21st century is very different from how it was when Jesus and his disciples headed along it on Palm Sunday.
Yet seeing the stones in the fields along side it reminded me of Luke 19v40 when Jesus was told to silence his disciples, he replied,
I tell you if they keep quiet, the stones will cry out.
However, some things don't change. Across the Middle East people try to silence Christians even today. The church in Jerusalem and the Middle East give them a voice.
Support Christians in the Middle East and remember them in your prayers this Easter.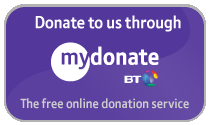 Click the mydonate image to make a donation to the 2018 Good Friday Appeal
Shirley Eason
27th March 2018