A new Chapter - Baptisms at Sudanese All Saints Cathederal
On Sunday December 31st, the Sudanese Congregation were blessed with new members; group of 12 were confirmed including a mother, 8 young men and 3 ladies, and 16 were baptized including 5 youths and 11 children. The new members were discipled by Dani Missangwa, lay minister in the Sudanese Congregation, for two months. In the discipleship program, the new members learned about the fundamentals of our Christian faith as well as the Anglican church.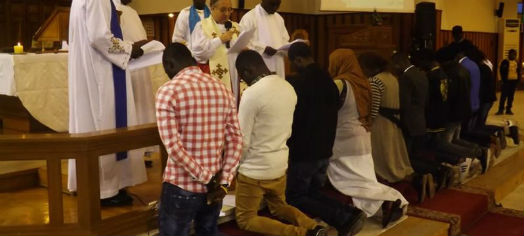 We are asked to please pray for our new members as they start a new chapter of their lives with the new year, as well as, their ministers who took responsibility in their faith journey; Dani Missangwa, Josef Philip, Nakosi, Rev. Yasser and Bishop Mouneer H. Anis.