Easter marked a time of peaceful celebration throughout the Middle East last weekend. 
Damascus' Christian regions are no longer under fire and they were safe to go out and attend church.
Delivering a sermon In the Cross Church at Damascus, the priest emphasised the meaning of Easter and called for unity, solidarity and love among Syrians.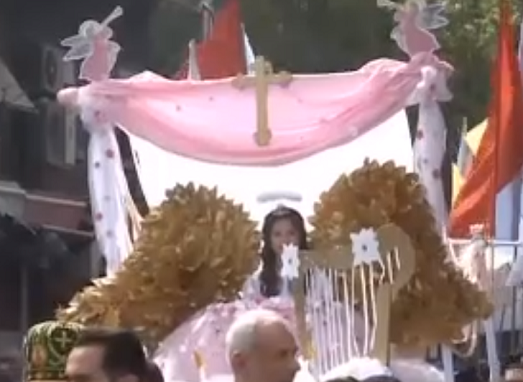 Damascus
Iraqi Christians trying to rebuild their lives in the town of Telskof, near Mosul, also joined a mass to mark the occasion.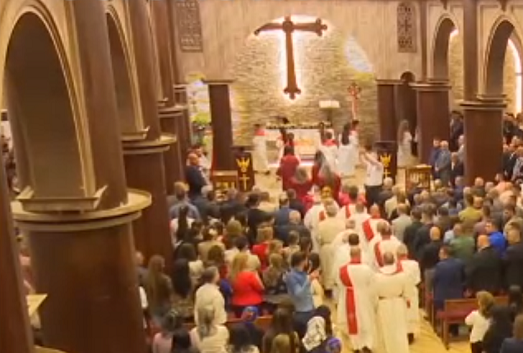 Cross Church, Telskof, Iraq
There were Easter Celebrations in the Gaza Strip.  Orthodox Christians attended Palm Sunday processing in Gaza City.  Of Gaza's 2 million Palestinian residents, about 1,000 are Christian. The vast majority belong to the Greek Orthodox branch of Christianity.  Easter this year falls on the same weekend as Passover and Israel typically ramps up its security operations around the Jewish holiday.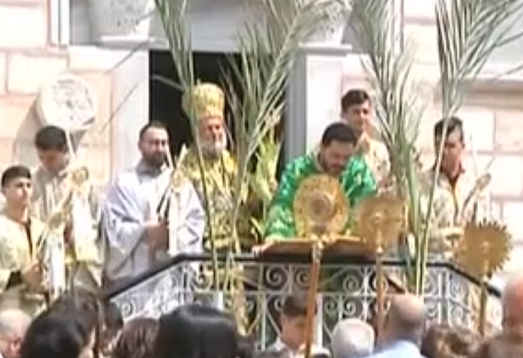 Orthodox Christian Celebration in Gaza

Click here to donate to the Good Friday Appeal to support the Bishops and Christians in the Middle East.