Jerusalem Church Bank Accounts Frozen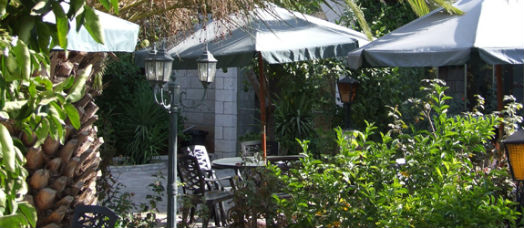 The garden of the St George's Pilgrim Guest House in the grounds of the Anglican Cathedral in Jerusalem, one of the properties being taxed.
The Jerusalem municipality has informed the Ministry of Finance and the Prime Minister's Office that it is demanding that churches and international institutions must pay minicipal taxes on properties that are owned by them. It does not include legally registered places of worship which continue to be exempt of property tax.
It is aiming to collect ILS 650 million (£133.5 million) from institutions belonging to the UN and various churches. The Anglican Church was fined last week more than ILS7 million (£1.44 million) and has taken the sums by placing a lien on the church's bank accounts. Worryingly this is said to be the first stage, suggesting more is to follow.
For years the municipality has been prevented from demanding property taxes from the churches as the state had set up an agreement to exempt them. The latest u-turn has come about following a legal opinion by Gabriel Hallevy, described as an international law expert, which stated that the municipality is obligated to collect it.
In their article, The Times of Israel are linking this move with the dispute between the municipality and the Finance Ministry over funds. The Jerusalem municipality on Sunday stated,
If the state wishes the current situation to continue, we demand that it fully compensate us for those sums.
The Archbishop in Jerusalem has been in touch with JMECA to inform us that bank accounts have been frozen. Of particular concern is the implications this has on the payment of staff salaries across the numerous institutions (schools, hospitals etc.) run by the Anglican Church in Jerusalem.