Fourth Anniversary of Egypt Council of Churches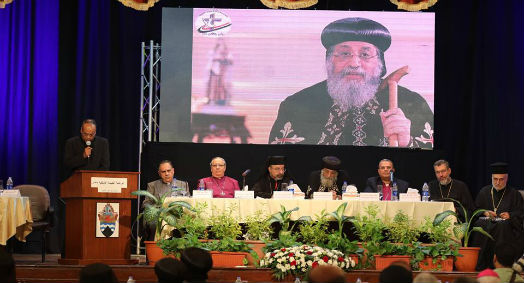 On Thursday, September 21, 2017, the Anglican Diocese of Egypt hosted the fourth anniversary of the Egypt Council of Churches. Different churches were represented by the five church leaders present: Pope Tawadros II, the Pope of the Coptic Orthodox Church, Patriarch Ibrahim Isaac, representing the Catholic Church in Egypt, Andrea Zaki, the president of the Presbyterian Church in Egypt, Theodorus II, of the Greek Orthodox Church, and Bishop Mouneer Anis of the Anglican Church in Egypt. 
The event began with a closed meeting in which the church leaders evaluated last year's strategy, and discussed any modifications for the future. Afterwards, the secretary-general read last year's report to the audience, and the church leaders in the panel each voiced their thoughts and concerns. 
Achievements of the last year included the formation of a woman's ministry committee from different churches, a choir with members from a variety of churches, and the completion of the translation of the gospel of Mark into Egyptian Sign Language.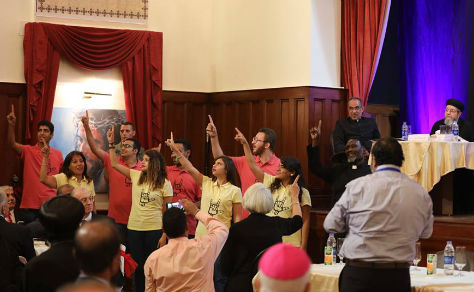 One highlight of the celebration was the music, which included singing from a traditional choir, and a deaf choir signing in Egyptian Sign Language. 
At the end of the celebration, the members of the council added a fifth building block to a symbolic church together, representing the building of relationships over the last year.