The Boulaq Centre supporting the widows in Cairo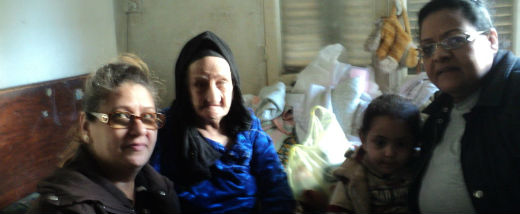 Religion that is pure and undefiled before God, the Father, is this: to visit orphans and widows in their affliction, and to keep oneself unstained from the world.
James 1:27
The Boulaq Center, which is part of EpiscoCare in Cairo, cares for the widows and their marginalized families, with the aim of providing them with a better life.

After celebrating Christmas with the poor and the widows this year the  Boualq center went on to visit the 46 bedridden elders who they support. These senior citizens, often without any family members to look after them, are from the local slum areas of Mostorod, Mataria, Kollaly, Sabtia, Boulaq, Toson st., Abdel-Hamid St. and Nour city.
Let us pray for the staff at the centreas well as the elders and the family they support.
For more information about the Boulaq Centre, read their 2017 Newsletter
Posted 22nd January 2018