RIP George Isaac Andrew Lewis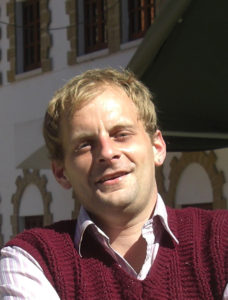 Following the tragic death of their younger son, George Isaac Andrew Lewis, Bishop Michael and Mrs Julia Lewis wish to announce that a Requiem Mass will be held at St Barnabas Anglican Church, Limassol, on Saturday 4th February at 1400. This will be followed by burial at a cemetery in the Kal Khorio area near Zoopigi at approximately 1600. This will be a public service and the family would be glad to be joined by those who wish to give thanks for George's life and to commend him to God's keeping.
Light refreshments will be provided at the Maramenos restaurant on the Limassol-Agros road near Zoopiyi, and all who attend are welcome to join the family there.
All who knew George recognised him as an intelligent, witty and talented young man. He was greatly loved and will be keenly missed. His death occurred at the family residence in the Limassol district, where he was staying whilst his parents were travelling. He was thirty-three.
At the church, the family have requested that there be family flowers only. Donations in lieu of flowers may be made to the Anglican School of the Redeemer at St George's Baghdad, c/o the Diocesan Finance Officer, Mrs Evangelia Georgakakis.
Please pray for Bishop Michael, Julia, their other children and their families at this difficult time.