YEMEN: "We must be in this for long haul"
With no end in sight to the problems in Yemen, Standing Committee's May meeting heard that chaos is the order of the day.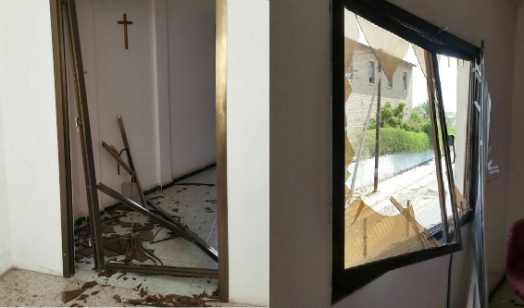 Doors and windows blown in by recent blasts
There has been shelling in the area that may have destabilised buildings whose doors and windows have been blown out. All that is possible is a temporary securing and making safe until such time as the situation allows repairs to be made and provides the necessary materials to do them. But  that time is still far off and Bishop Michael expressed concern that in the meantime we do not lose heart or resolve. We have responsibilities to our remarkable and loyal staff, and in due course the need will be even greater. Our presence there as a Christian organisation is an inspiration to many and has a value in itself. "We must be in for the long haul," he said.