All Saints Cathedral, Cairo hosted prayers for unity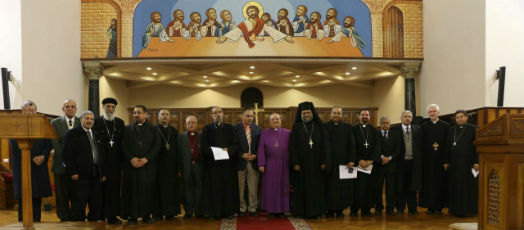 All Saints Cathedral hosted the assembly of churches during the week of prayer for unity of the churches, organised by Egypt Council Churches as well as the Council of Middle East Churches, on Monday the 13th of February, 2017.
The Cathedral had the honor of receiving the different churches of the council; the Orthodox Church, the Greek Orthodox Church, the Catholic Church, the Armenian Catholic and the Evangelical Church. Each of the representatives took part in the liturgy led by Archbishop Mouneer Anis.
The unity was most manifested during the sharing of all the churches in the One Bread of the Holy Communion as true reflection of being different members of the One Body, the Body of Christ.